Here We Go

Kolton Stewart

Released
2014
Recorded
2013/2014?
Length
0:36
Label
Unknown
Producer
Unknown
Here We Go is the theme song for Some Assembly Required. It was written by Andrew Ang, and is performed by Kolton Stewart, the actor who portrays Jarvis Raines.
Lyrics
Buckle up,
And hold on tight,
You and me,
On a wild ride,
We're gonna own it,
And change the game,
Together,
We'll make it all the way,
Through all the ups and all the downs,
(Downs),
We'll always find a way around,
So here we go,
(Whoa, oh),
Oh, here we go,
(Whoa, oh),
Yeah, here we go,
(Whoa, oh),
You got me,
(Me),
I got you,
(You),
Here we go
Video Gallery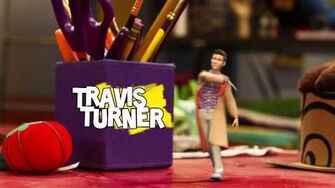 Ad blocker interference detected!
Wikia is a free-to-use site that makes money from advertising. We have a modified experience for viewers using ad blockers

Wikia is not accessible if you've made further modifications. Remove the custom ad blocker rule(s) and the page will load as expected.